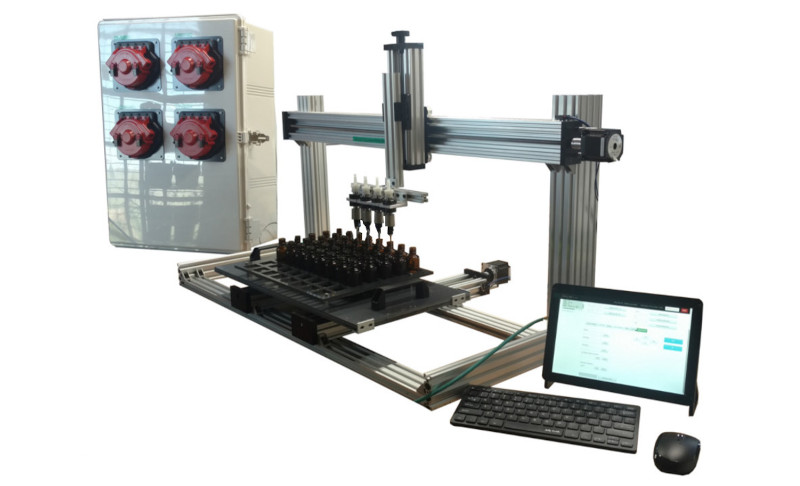 Check out the bottle filling machine line up below.

The original Matrix Bottle Filler. Built to run tons of products. This table top bottle filler has a small foot print with a  high production output.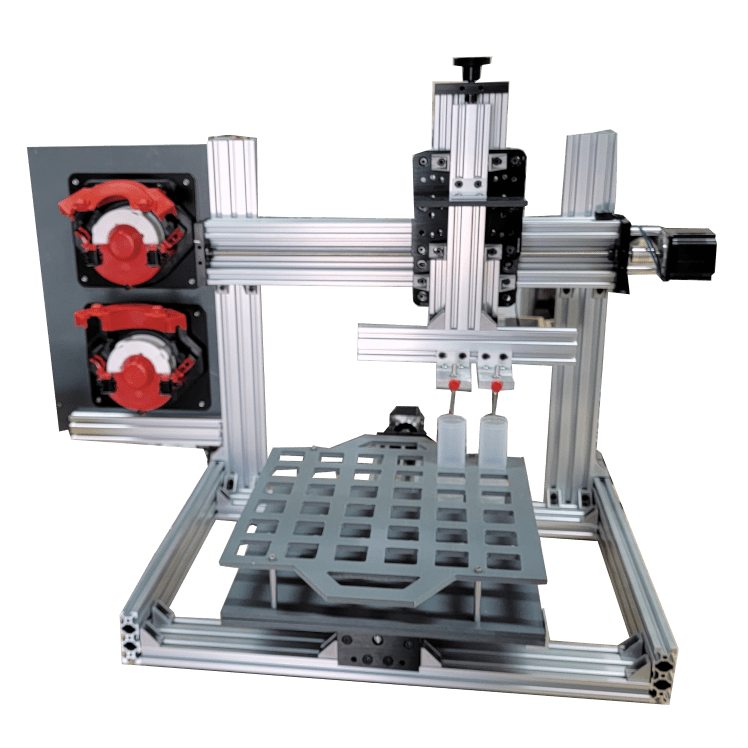 Built with all the same features as the original matrix bottle filler but with a bigger platform. This filler will hold about twice as much bottles at the 12″x12″ platform.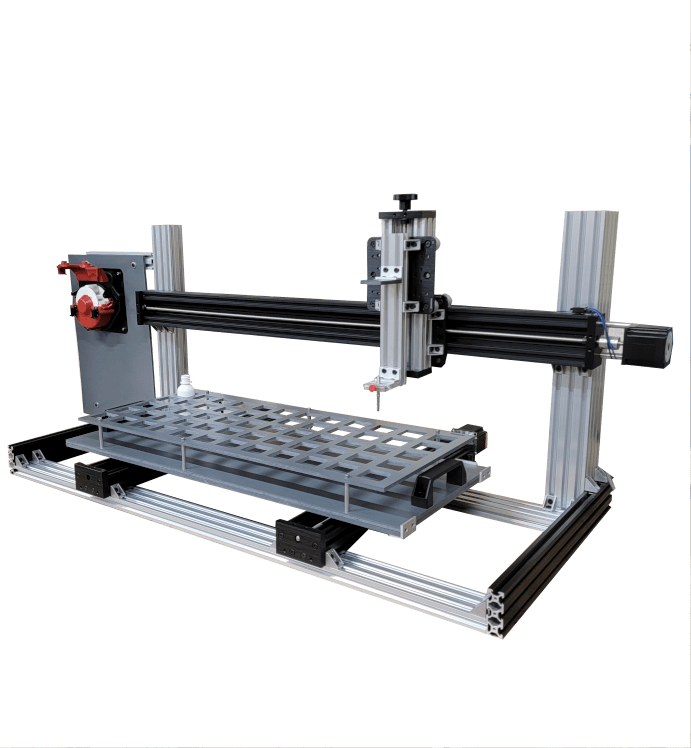 The design around this large filling machine is non stop bottle filling. This machine utilizes two of the popular 12″x29″ trays. Allowing operators to load a tray of bottles into the bottle filler while the machine is filling the other tray allowing for no down time.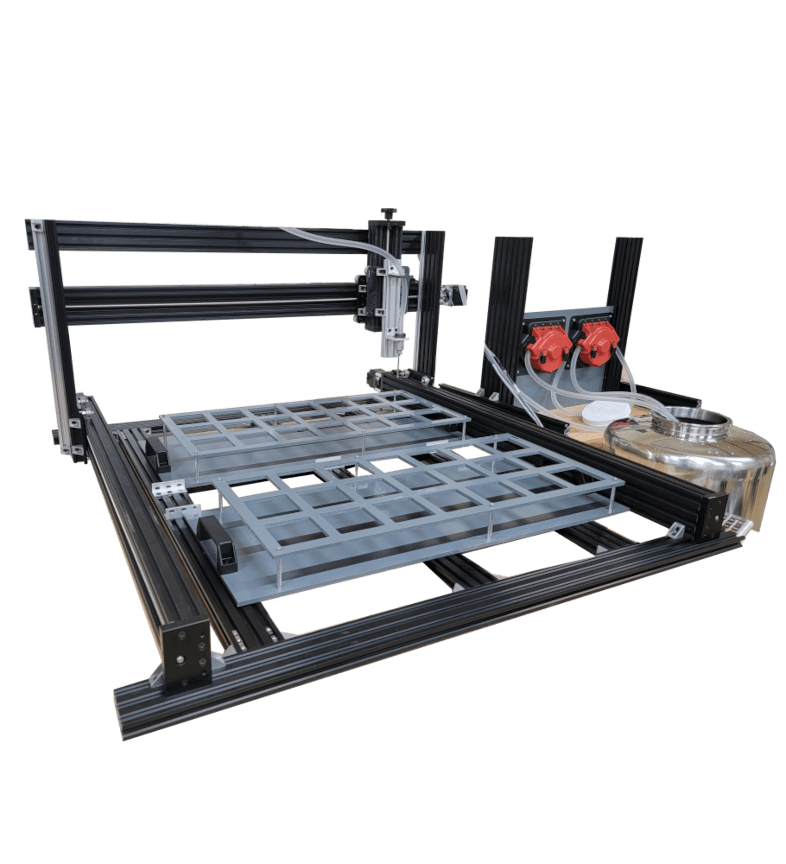 The newest filling machine to our line up. This machine is geared around filling bigger bottles.