Precision Bottle Fillers.
The fastest, most repeatable, and professionally-quality bottle fillers are plug-and-play liquid filling machines that can be easily installed and operated. These machines allow anyone to start filling thousands of bottles a day, with a high degree of precision and consistency.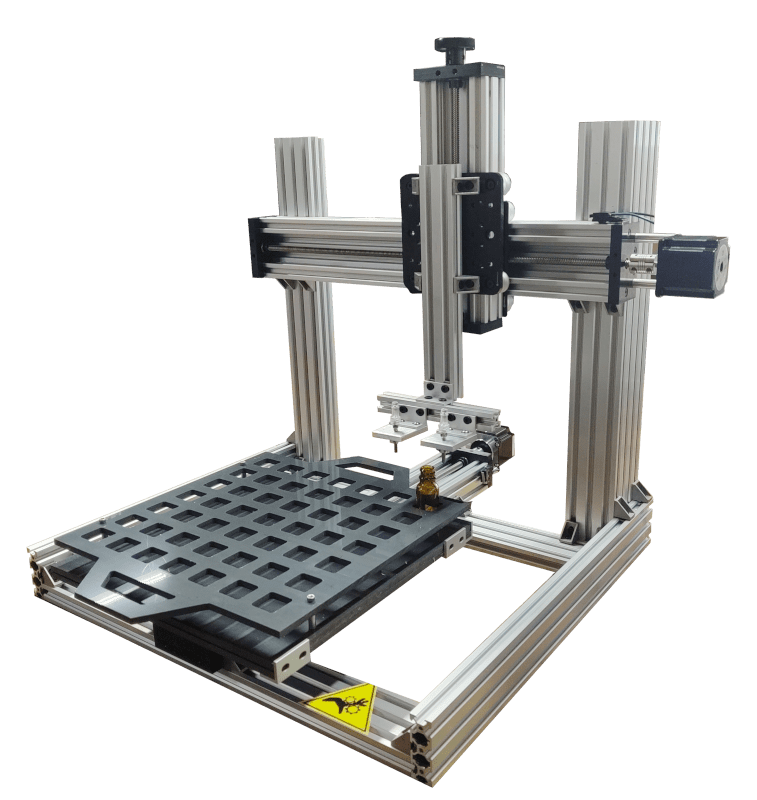 Estimated Bottles Filled Daily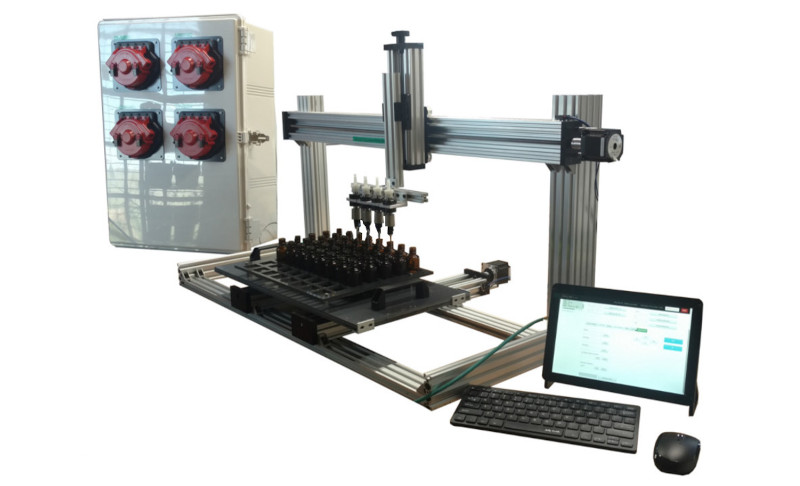 About The Matrix Platform
The matrix platform design.
The Matrix Filler is a compact, table-mounted system that can fill a variety of bottles and containers, including test tubes, vials, tinctures, dropper bottles, glass bottles, and plastic bottles. It's the fastest and easiest filling system in its class, and we offer a variety of versions to fit your specific needs. We build everything in-house, so we can build custom bottle trays for any bottle or packaging you wish to fill.
12" x 29" Matrix XL Bottle Filler
We are experts in the design, customization, installation, and maintenance of table top bottling machines. We offer a wide range of services, including video training on the use of table top bottling machines.
We manufacture all our equipment in house in the USA. We are proud to offer our customers a high-quality product that is backed by our excellent customer service.
If you are looking for an automation company that can help you increase your efficiency and profitability, then we are the company for you. Contact us today to learn more about our services.
Bring your bottling operation in house with patented bottling technology.
See how are small platform bottle fillers and cappers can help you achieve your bottling goals.
Modular Design
The modular design also means that you can easily customize the machine to fit your specific needs. If you need to fill more bottles, you can simply add more nozzles. If you need to fill larger bottles, you can simply use a larger platform.
The 12″ x 12″ or 12″ x 29″ filling platform is also easy to clean and maintain. The machine comes with a built-in cleaning system that makes it easy to keep the platform clean and free of debris.
The Matrix Filler is the perfect solution for businesses of all sizes. It's easy to use, customize, and maintain. It's also affordable and comes with a competitive warranty
Viscosity
We offer machines that can handle low to high viscosity liquids, with peristaltic pumps custom-designed to fit your bottling application. We can fill a wide range of products, from health drinks and wine to makeup, lotions, CBD tinctures, essential oils, and condiments.
We have a team of experts who can help you choose the right machine for your needs and ensure that it is installed and maintained properly.
We are confident that you will be satisfied with our machines and the quality of our products.
Unlimited Speed
Matrix bottling systems can achieve outputs of larger conveyor systems with our patent pending matrix design. This design allows for more efficient use of space and resources, resulting in higher output rates. Additionally, the matrix design is more flexible and can be easily adapted to different production needs.