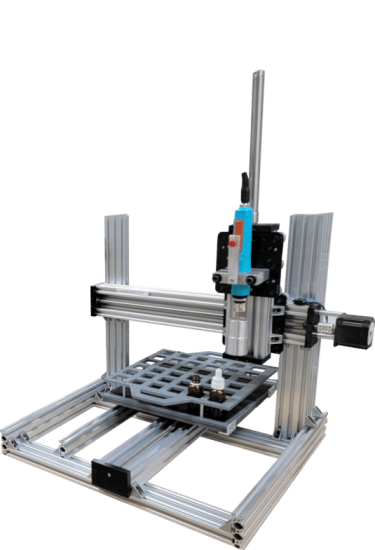 Check out the bottle capping machine line up below.
Our plug and play design fits on a table top with a 12″ x 12″ capping area. With custom capping chucks that let you cap any cap system. 
Built with all the same features as the original matrix bottle capper but with a bigger platform. This capper will hold about twice as many bottles as the 12″x12″ platform.