Table Top Bottle Capper
Small platform with a big output. This platform can cap all the bottles off the matrix filler.
Electric Brush-less Spindle
Variable speed motor to spin the chuck fast or slow depending on bottle requirements .
Mates with Matrix Filler
When you are done filling on the matrix filler just side the tray in the capper.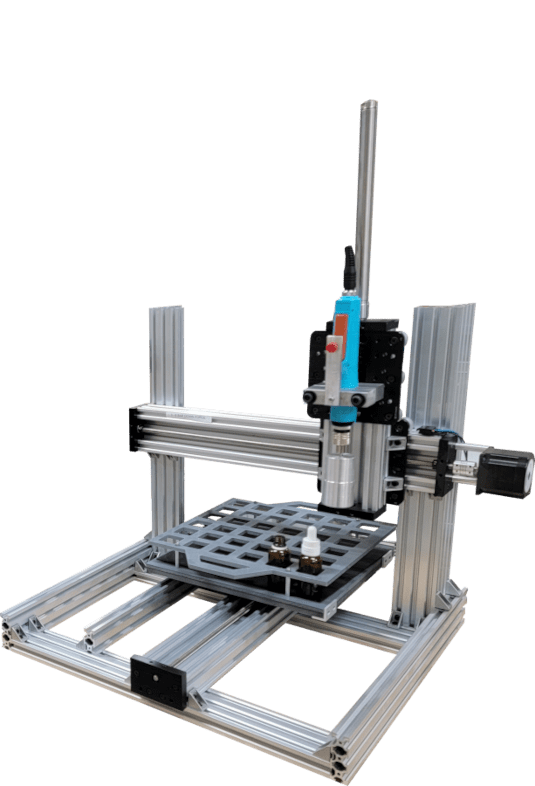 Open system
Our software is made to grow with you. The platform is completely programmable using a few easy variables.
Quick Change Overs
Change your chuck and load your program and start capping.
Air Requirements
This system uses very little air pressure. It only utilizes air for the down force of the chuck. Everything else is electric.
The matrix series table top bottle capper is a plug and play system. This easy to use bottle capping machine allows for quick installation. Our custom capping chucks lets you cap any cap systems. The chuck uses replaceable liners and a quick discounting system for fast change overs. We tailor each removable positioning tray to your bottles specifications. These machines are built to meet your packaging requirements in a cost effective manner.
Matrix Bottle Capper Videos