0"x29" Matrix Bottle Filler XL
Tabletop Bottle Filler Designed for Bigger Bottles
Small platform with a big output. This platform can run tons of different bottle sizes.
Multiple Pump Options
We offer many different pump heads and technology to fill your products.
Add multiple nozzles and pumps
Add up to 6 filling heads and nozzles.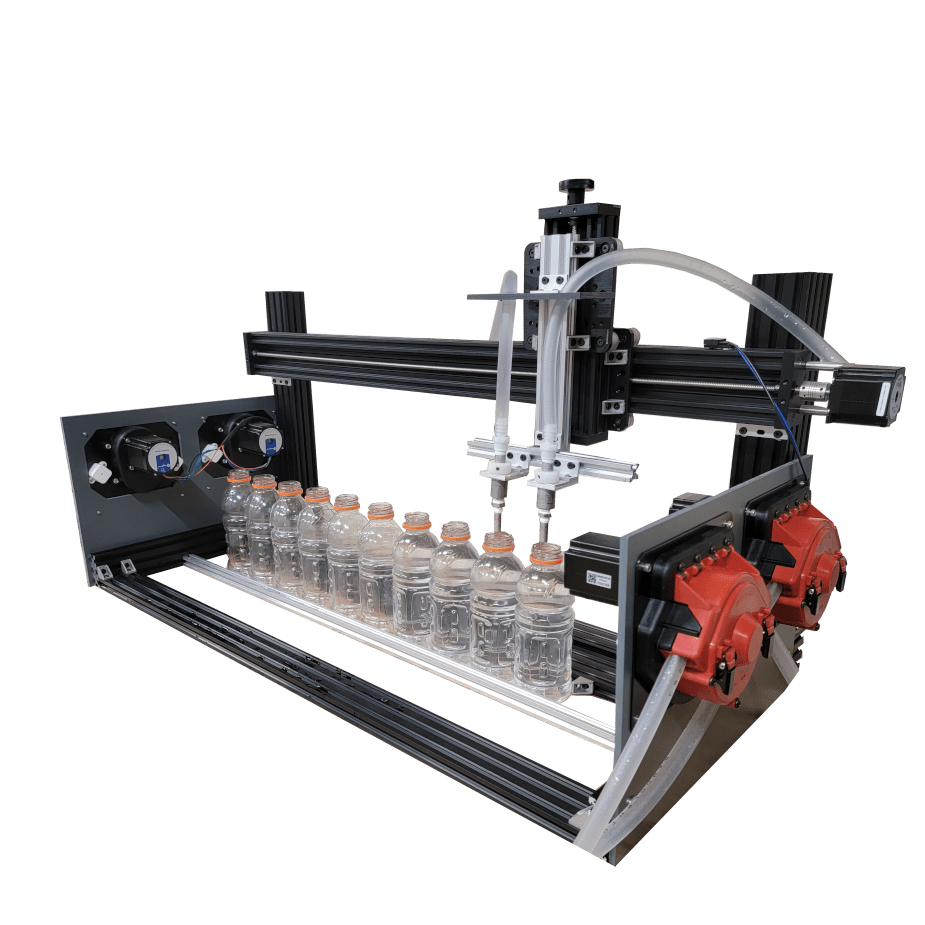 Open system
Our software is made to grow with you. The platform is completely programmable using a few easy variables.
Quick Change Overs
Your Product only touches your holding tank, tubing, and nozzle. Just change your tubing and nozzle for a 100% line clear
Hot and Cold
Fill hot or cold products. Tubing is rated for over 200 F.
 [1 pump/booster pump/nozzle config]
This tabletop bottle filler is perfect for bigger bottles. The operator will stack the bottles in a row and the machine will index from right to left, filling bottle. You can add up to 6 pump heads on this filler to fill up to 6 bottles at a time. We also build this in a stationary model if desired.
This bottle filler is a great option for businesses that need to fill large batches of bottles quickly and easily. It's also a great choice for businesses that want to fill bottles of different sizes or shapes.
The tabletop bottle filler is made of high-quality materials and is built to last. It's also easy to use and maintain.
If you're looking for a reliable and efficient bottle filler, the tabletop bottle filler is a great option. Order yours today and see the difference it can make in your business.
Add up to 6 digitally controlled pumps and nozzles.
Mix and match pumps to run a full spectrum of products. Configure the filler to fill multiple bottles at one time or  fill up to 6 ingredients in one bottle.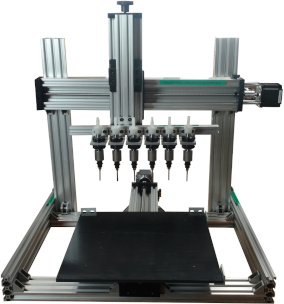 Add a Diving nozzle. 
If you want to fill thick fluids from the bottom up or to prevent splashing this is a great add on!
Add custom bottle positioning trays.
We build all our products in house. Just send us your bottle samples or bottle drawings and have custom trays made to fit and fill your bottles. Program new trays at your facility without any code or special hardware.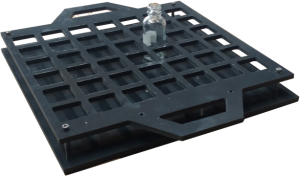 Need to fill 12oz or greater faster?
Maximize filling speeds up to 10L/min by adding additional pumps. We add these pumps in line to boost the filling output. Now you can fill fast and change over smoothly as there is no cleaning of internal parts in our pumps.
Matrix Bottle Filler Videos
View this post on Instagram